We Are All Water-Keepers: KAIROS Watershed Discipleship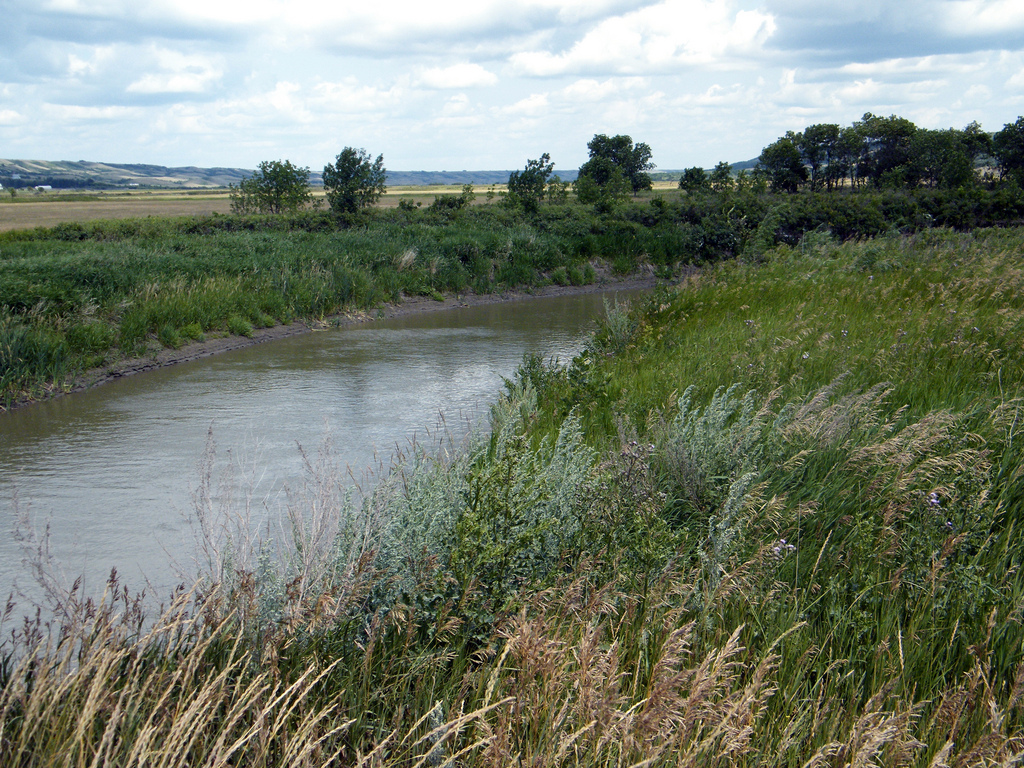 The KAIROS group in Fort Qu'Appelle, Saskatchewan, have released a report looking at the threats to the local watershed, calling for immediate changes to the management and approaches. Called "We Are All Water-Keepers", the report written by local people, First Nation members, scientists and the Calling Lake District Planning Commission, wants to ignite action to support water levels, promote responsible usage, and fight pollution. The report also calls for immediate action to all stakeholders, from government to local business, before it is too late to secure clean water. They cite in their report that agri-business, the commodification of water, urban water demands and the use of water all pose threats to the local and highly stressed watershed, because it serves the cities and towns near Regina, the province's capital city. The report calls on combining social justice and spiritual with environmental protection:
Water in Saskatchewan needs to be respected as a human right and a sacred source of all life. We will need more than government-animated "community oversight" or veto-restricted inter-provincial bodies to achieve this goal. Indigenous and settler communities, ecumenical and environmental groups, scientists and local governments will need to become ever-more engaged with each other to meet the common challenge. And this will have to take a long overdue leap into ever-more respectful, post-colonial relationships among communities.
The report is just one of KAIROS Canada's projects involving spirituality and the environment. KARIOS is an international ecumenical justice group. Operating in Canada since 1990, the organization core members are Christian groups (such as the United Church and Anglican Church of Canada), First Nations, and other social justice groups, which focus on projects that "do justice, and to love kindness, and to walk humbly with your God" (Micah 6:8). They are informed by biblical teachings of kairos – meaning God's time – and that God requires a commitment to changing the world. This can only come from a sense of personal moral responsibility, in what they call 'bearing witness' to social and environmental injustice. As the KAIROS members bear witness, they are then inspired by a vision of God's compassionate justice and respond to God and Christ by engaging in social transformation.
One way that the organization is pushing for change is through the Watershed Discipleship, a program where participants identify the major ecological issues affecting where they live, make the connections with Indigenous rights struggles, and explore how they are part of larger Canadian and global struggles for justice. Through workshops, people study the ecological impact of resource development projects like the tar sands, the Northern Gateway pipeline, shale gas fracking, and the effects of legislation. For example, Canada has two bills, C-38 and C-45, which significantly cut the environmental assessment process for resource projects and removed 99 percent of Canada's inland waters from crucial environmental oversight. Much of this information is lost in the media, whereas KAIROS hope to build a deeper understanding through their workshops.
While this knowledge is important, the point of KAIROS is to instill a sense of stewardship and action into faith-based groups and others that the protection of the environment has to happen now, and it has to be you. After all, we are all the Water-Keepers.